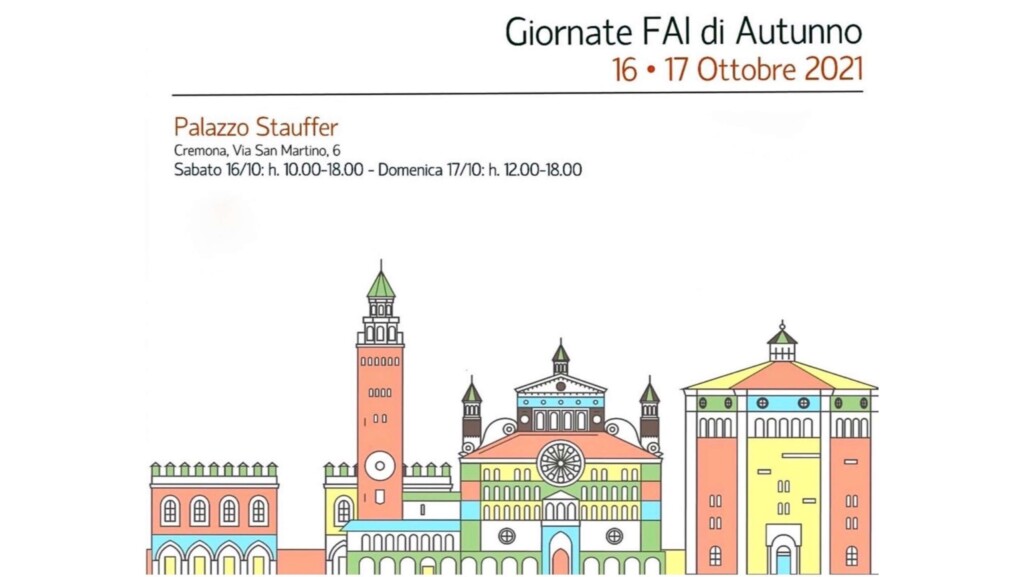 On the occasion of FAI Fall Days, Saturday, October 16 and Sunday, October 17, 2021, Palazzo Stauffer, the new home of the Stauffer Center for Strings in Cremona, will open its doors to the public for the first time. Visitors will thus have the opportunity to discover the iconic historic building that now houses the first international music center for higher education, research, composition, production, management and innovation, entirely dedicated to string instruments, just returned to the city thanks to the commitment of the Stauffer Foundation and inaugurated on October 1 in the presence of Culture Minister Dario Franceschini.
After major recovery and restoration works by architects Lamberto Rossi Associati, it will be possible to visit the spaces of the palace, articulated on three levels with a total area of more than 2,000sqm, which are revived in their original beauty, together with the enchanting romantic garden in the heart of Cremona.
The rooms of Palazzo Stauffer are also embellished by an exclusive interior design project signed by Pininfarina Architecture, an icon of Italian style in the world. With its intervention aimed at reconciling beauty, technology and impact, Pininfarina wanted to reinterpret the rooms of Palazzo Stauffer by breathing new life into the complex, grafting in contemporary elements of refined design, capable of enhancing the charm and beauty of the halls, and at the same time guaranteeing the highest level of functionality and livability of the spaces, in a perfect synthesis between tradition and innovation while respecting all stylistic particularities.
We are particularly happy to join the FAI Fall Days and thus open the doors of Palazzo Stauffer to the public, just a few days after the inauguration of the Stauffer Center," says Paolo Petrocelli, General Director of the Center. "Palazzo Stauffer is a place of extraordinary charm, where history meets the contemporary. Visitors will have the opportunity to discover the beauty of its halls, where internationally renowned masters and young talents usually devote themselves to the study of great music.  

PAOLO PETROCELLI, GENERAL MANAGER OF STAUFFER CENTER FOR STRINGS