With an extraordinary concert by the Stauffer Ensemble. For the first time, the artistic excellence of the Accademia Stauffer brings together Stauffer students and alumni on the Middle East's most prestigious stage.
With the start of the 2022-2023 academic year, the Accademia Stauffer's Director General Paolo Petrocelli has announced a new and important international collaboration.
Indeed, the Accademia Stauffer will be part of the Royal Opera House Muscat's prestigious music season in the form of an extraordinary concert, with the Stauffer Ensemble, which brings together select students and Stauffer alumni, performing for the first time.
One of the most important cultural and artistic centers in the Arab world, the Royal Opera House Muscat has quickly established itself as a leading international institution for the performing arts.
Over ten years, ROHM has brought a number of world-class opera companies and symphony orchestras to Oman, including many internationally-renowned artists.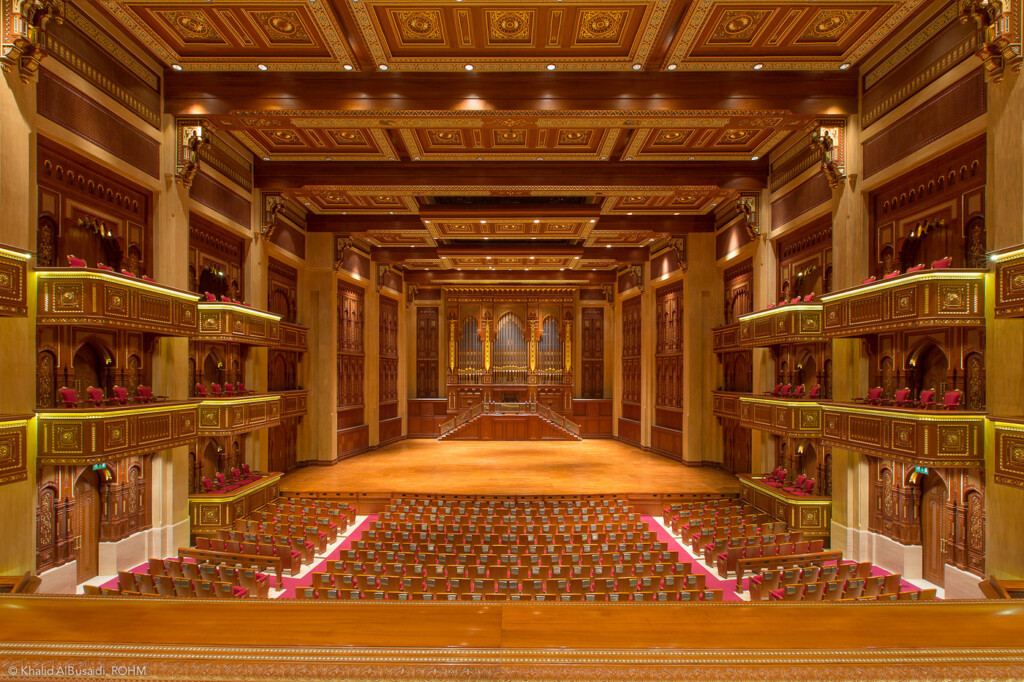 For the first time, the Accademia Stauffer will be part of a bill that this year includes the Teatro alla Scala in Milan, the Teatro dell'Opera in Rome and the Deutsche Oper in Berlin, among others.
The concert, which will take place on May 5, 2023, represents a further step in the international development strategy pursued by Stauffer in recent years.
"Artistic excellence, openness to the world and innovation. These are the factors on which we intend to base the growth and development phase of our project," explains Director General Paolo Petrocelli. "We are particularly happy to activate this new collaboration with the Royal Opera House Muscat, a major international artistic institution. The extraordinary concert that we will bring to Muscat represents a great opportunity to promote and celebrate the artistic excellence of the Accademia Stauffer in one of the world's most important venues. Once again, our students and alumni will lead the way, serving as ambassadors of the excellence that the Fondazione Stauffer has fostered and encouraged for over 35 years thanks in part to the crucial support of its faculty".
The Stauffer Ensemble, which aims to bring together some of the academy's best talents, will perform for the first time.
Outstanding musicians will participate in the concert, such as Laura Marzadori, Fabrizio Falasca, Edoardo Zosi, Cecilia Ziano, Anastasiya Petryshak, Miriam Prandi, Erica Piccotti and Daniel Palmizio (all former students of the Accademia Stauffer).
Two masterpieces will be performed: Antonio Vivaldi's famous "Four Seasons" (four concertos for solo violin) and the equally celebrated "Quatro Estaciones Porteñas", composed by Astor Piazzolla, genius of the "Nuevo Tango".
The violinists of the Stauffer Ensemble will alternate on stage performing the eight violin concertos, each as a soloist.
Amidst virtuosity and passion, the Stauffer Ensemble will thus unite Cremona and Muscat for an evening on behalf of the great, Western classical music tradition.